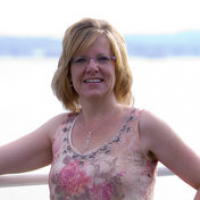 Donna McDine
Children's
Profession

Award-winning Children's Author, Reiki Master and Administrative Assistant
My creative side had laid dormant for many years until my desire to write sparked in 2007.

I am proud to say I'm a children's author of six award-winning books.

I continue to work on several manuscripts with the intentions to find the best publisher to call home.

I earned my Reiki Master certification, April 2018.
Video
Donna McDine, Author Welcome
Vulnerability is our most accurate measurement of courage.
Brené Brown
Wisdom is the reward you get for a lifetime of listening when you'd have preferred to talk.
Doug Larson
Self-worth comes from one thing -- thinking that you are worthy.
Wayne Dyer
We are valued in this world at the rate we desire to be valued.
Jean De La Bruyere
When we numb [hard feelings], we numb joy, we numb gratitude, we numb happiness.
Brené Brown